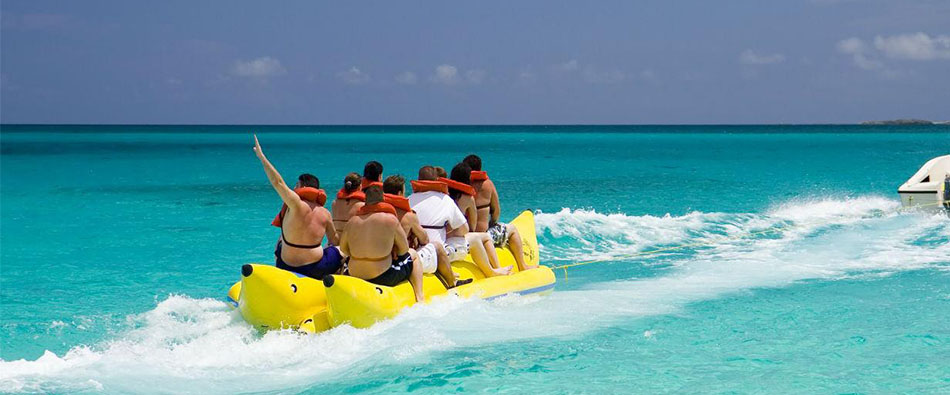 In a place that is more sea than land, there is no end to the fun things you do in the water. Maldivians swim for recreation, they play water polo with their friends at weekend picnics, they surf addictively. The visitor is not excepted: every single resort of the Maldives has a sports centre that provides a range of watersports activities.
These centres are well equipped with masks and snorkels and boards of varying sizes, whether you want to spend the day snorkeling and meeting glances with wide-eyed fish, or feeling the wind in your hair on a windsurfer or catamaran. Some centres offer courses for beginners and advances windsurfers and sailors. You could also chose to parasail, kayak, kite-surf, water-ski, and jet-ski.
Surfing
Maldives is a mecca to surf-enthusiasts from all over the world, with the southwest monsoon bringing with it massive swells, especially from June to September. The sizes range from 3 – 8 feet. There are several well-known surf breaks in North and South Male' Atoll. Resorts near these breaks are perfect for surfing aficionados, as you can get the full Maldivian experience while riding the waves to your hearts content. The
lesser-known, but amazing surf breaks further away from Male' atoll can be accessed by specialised surf cruises (often referred to as surfaries) offered by cruise operators in the country.